Next generation vehicle tracking device
Welcome to the most powerful GO device ever. The Geotab GO9 is redesigned from the ground up, featuring a 32-bit processor, more memory, more RAM and a gyroscope. The GO9 allows you to lead your fleet into the future with expanded capacity for further native vehicle support, improved fuel usage support, electric vehicles and global expansion.
How is that …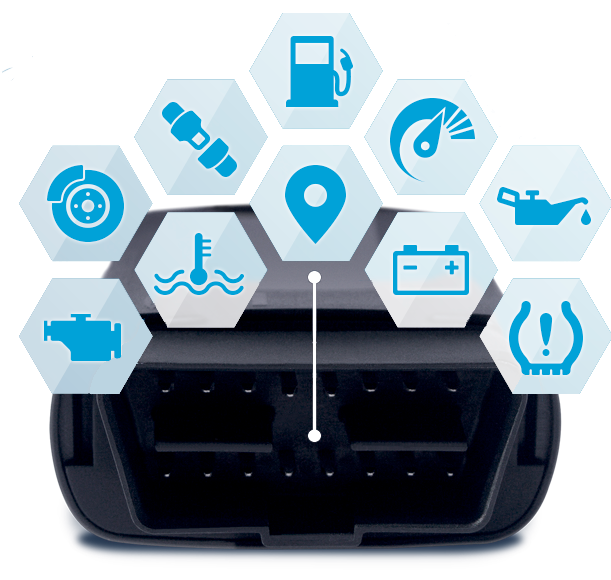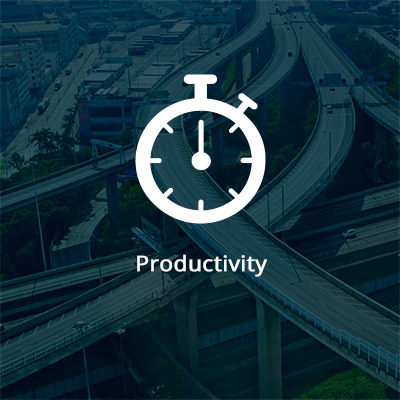 Real-time fleet management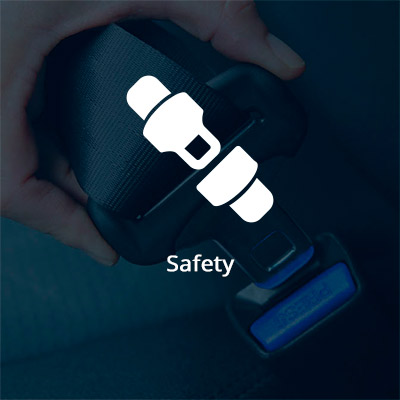 Risk and safety reporting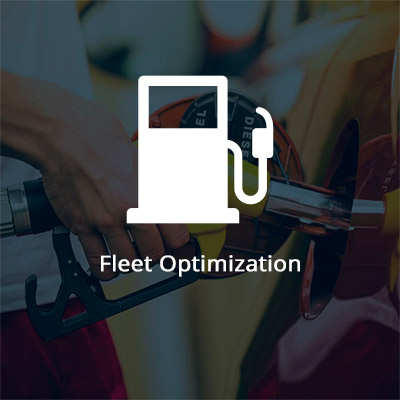 Engine diagnostics and Full fuel control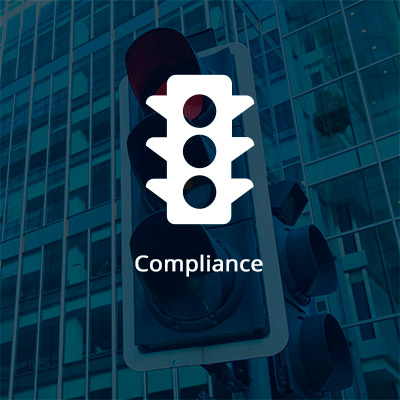 Tachograph, DVIR, Driver E-logs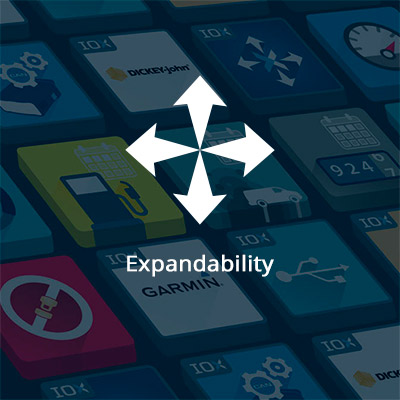 Add-Ins & Add-Ons, SDK, IOX
Simple installation and IOX expansion
The Geotab GO9 is a small form-factor vehicle tracking device that simply plugs directly into your vehicle's OBD II port; or via an adapter for those vehicles without. No antenna or wire-splicing required. The installation process is quick, easy, and doesn't require any special tools or the assistance of a professional installer.
The Geotab online fleet management platform can be extended even further, at any time, to provide added flexibility and integration with third-party providers. Choose any Add-On that suits your need, such as Mobileye ADAS, driver ID, hours of service (HOS), temperature tracking, camera systems, and more.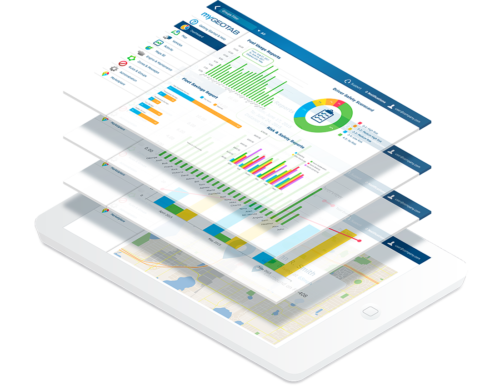 Manage Your Entire Fleet From One Platform
MyGeotab is a web-based fleet management software that is available to all Geotab customers under any feature package: Base, Regulatory, Pro, and ProPlus. See all your vehicle and driver information in one place and use it to make quicker, better-informed decisions for your business.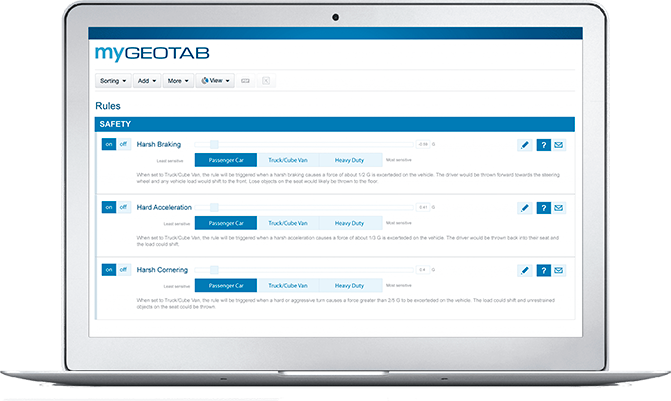 Fleet Management Simplified
Geotab's fleet management software, MyGeotab, takes the complexity out of collecting data and transforms it into useful information that businesses can act on. For example, most Geotab customers want to understand how fuel consumption is impacted by driving habits, time of day spent driving, and the vehicle make and model
Kvinto-Plus LLC is an official distributor of such global companies as Geotab (Canada), Mobileye An Intel Company (Israel), ITURAN (Israel), and a provider of telematics solutions for B2B and B2G. For more than 10 years, we have been supplying and implementing global innovative telematics solutions in the field of safety and efficiency management of corporate transport using AI, ADAS, SaaS, Big Data and BI technologies. We transfer global innovative technologies to Ukraine and implement comprehensive modern solutions in the transport sector. It was Kvinto-Plus that was the first in Ukraine to change the market's perception of the value of data in telematics.
Geotab is a global leader in connected transportation solutions. We provide telematics — vehicle and asset tracking — solutions to over 47,000 customers in 150 countries. For more than 20 years, we have invested in ground-breaking data research and innovation to enable partners and customers, including Fortune 500 and public sector organizations, to transform their fleets and operations. We connect to over 3.5 million vehicles and process more than 55 billion data points a day so that customers can make better decisions, increase productivity, have safer fleets and achieve their sustainability goals. Geotab's open platform and Marketplace, offers hundreds of third-party solution options. Backed by a team of industry-leading data scientists and AI experts, Geotab is unlocking the power of data to understand real-time and predictive analytics — solving for today's challenges and tomorrow's world.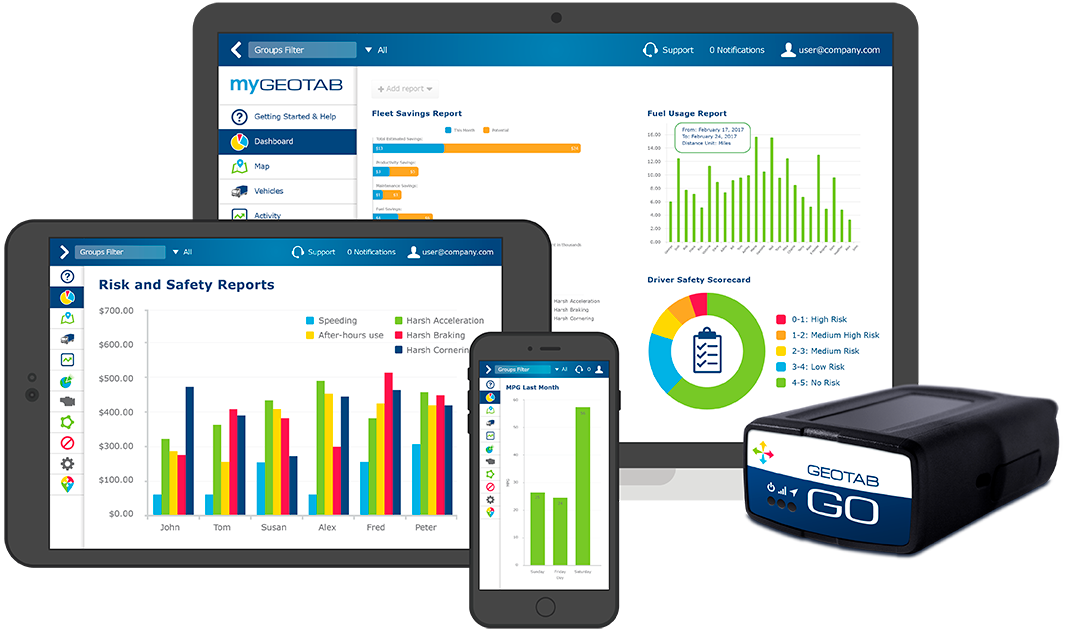 End-to-End Fleet Management Solution
Geotab provides end-to-end, hardware and software, fleet management solutions that are entirely scalable and can be used by both enterprise organizations and small-to-medium sized companies. Rich breadcrumb trail tracking is a patented technology that gives you the most advanced insights into your driver's on-road performance.
Kvinto-Plus LLC is an authorized Geotab reseller and sells products under the trade name TELEMATICA.
Unlimited possibilities with MyGeotab.
Geotab's web-hosted reporting solution provides everyday report templates to allow businesses to manage driver behaviors, such as excessive speeding or idling and effectively improve fuel consumption. With the help of the company's real time event processing solution, customers can view this information in real-time and become proactive to keep their fuel costs down.
The company's web-based SaaS software stores data in large data centers that are secure and updated using industry best practices. The solutions provided by Geotab enable customers to interact with the data through the use of notifications, dashboards and reports as well as using a powerful Software Development Kit (SDK) that includes APIs for highly desired data integration to extend the data availability beyond the Geotab cloud hosted environment.
The new "Add-On" feature in Geotab's SaaS called MyGeotab enables third party software and devices to leverage the strength of the Geotab user interface.
As an IoT hub, the in-vehicle GO device provides additional functionality through IOX Add-Ons. Processing billions of data points a day, Geotab leverages data analytics and machine learning to help customers improve productivity.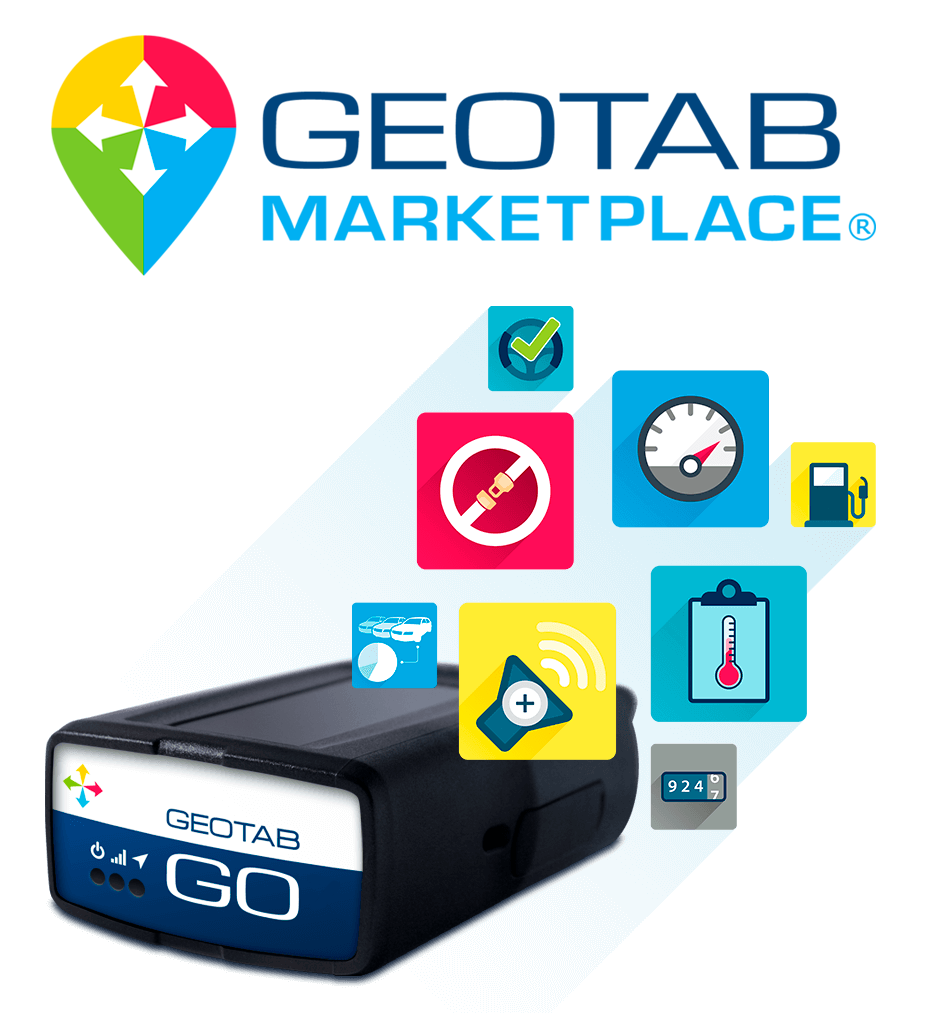 A new look. A new feel. A new way to shop solutions.
If you need more, then you can access the Online Store – The Geotab Marketplace. Being an open platform, the Marketplace has hundreds of solutions available for your telematics integration to choose from.
The Geotab Marketplace is the ultimate online solutions center for fleet management. From in-vehicle cameras and Bluetooth asset tracking, to apps for managing maintenance and fuel tracking, you can find a wide range of solutions for your business, all integrated with Geotab's open telematics platform. What makes our Marketplace unique is that any third party application developer or Customer can develop new Marketplace applications using the free and accessible Geotab Software Development Kit.
The Geotab Marketplace helps businesses maximize the value from their fleet management solution. By integrating your Geotab device with applications in the Marketplace, you will have the tools at hand to make better fleet management decisions and meet the exact needs of your business. Geotab enables Customers to integrate data in an open, collaborative way, which accelerates a business's strategic use of data.
Thanks to a recent refresh, the enhanced Geotab Marketplace website is easier to navigate so visitors can quickly find the solutions they need. You'll see a fresh new homepage design, upgraded navigation and search, and one-click install for MyGeotab Add-Ins.
Fleet Management Solutions for Any Industry
If your fleet requires unique fleet management strategies, browse our industry-specific information packets to learn more about how Geotab solutions can optimize your fleet's performance. Simply select an industry from the list below to get started.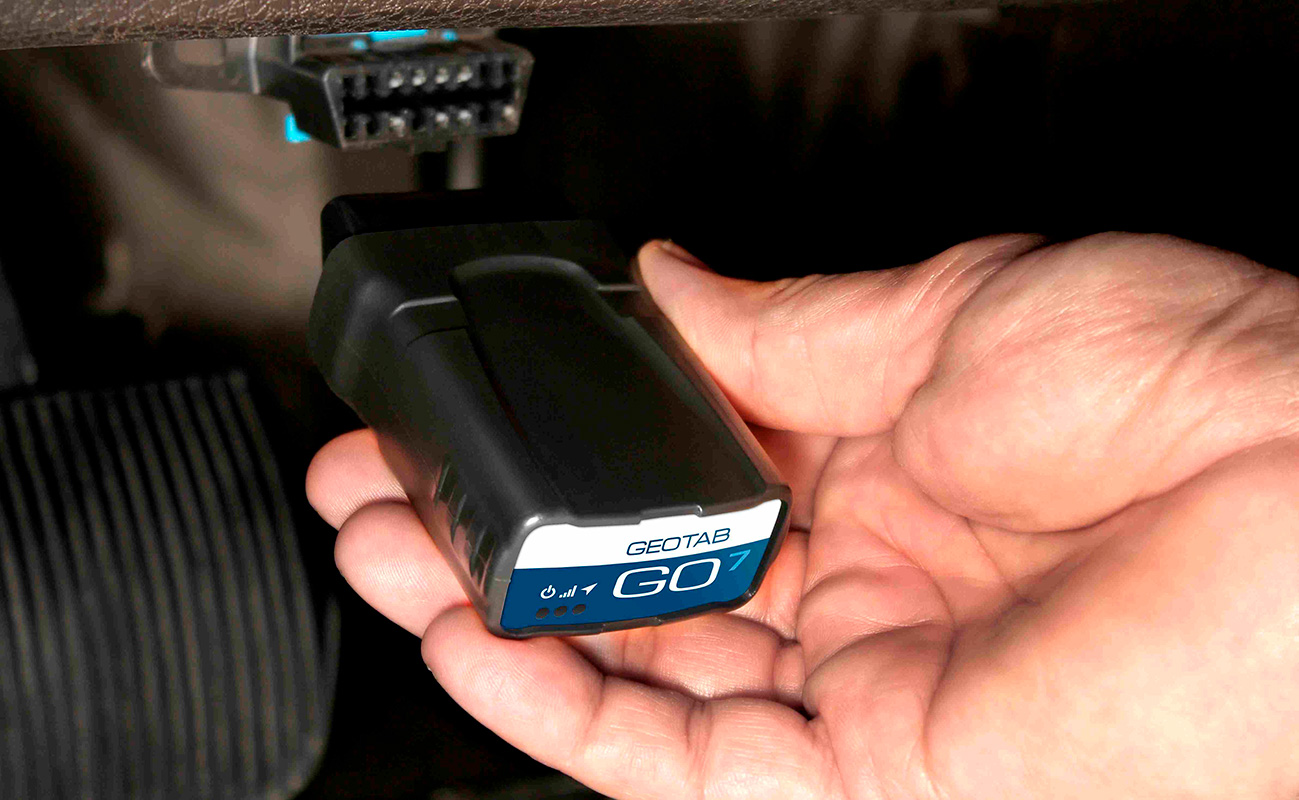 Plug-&-Play Vehicle Tracking Device
PLAY VIDEO
How to Install GO7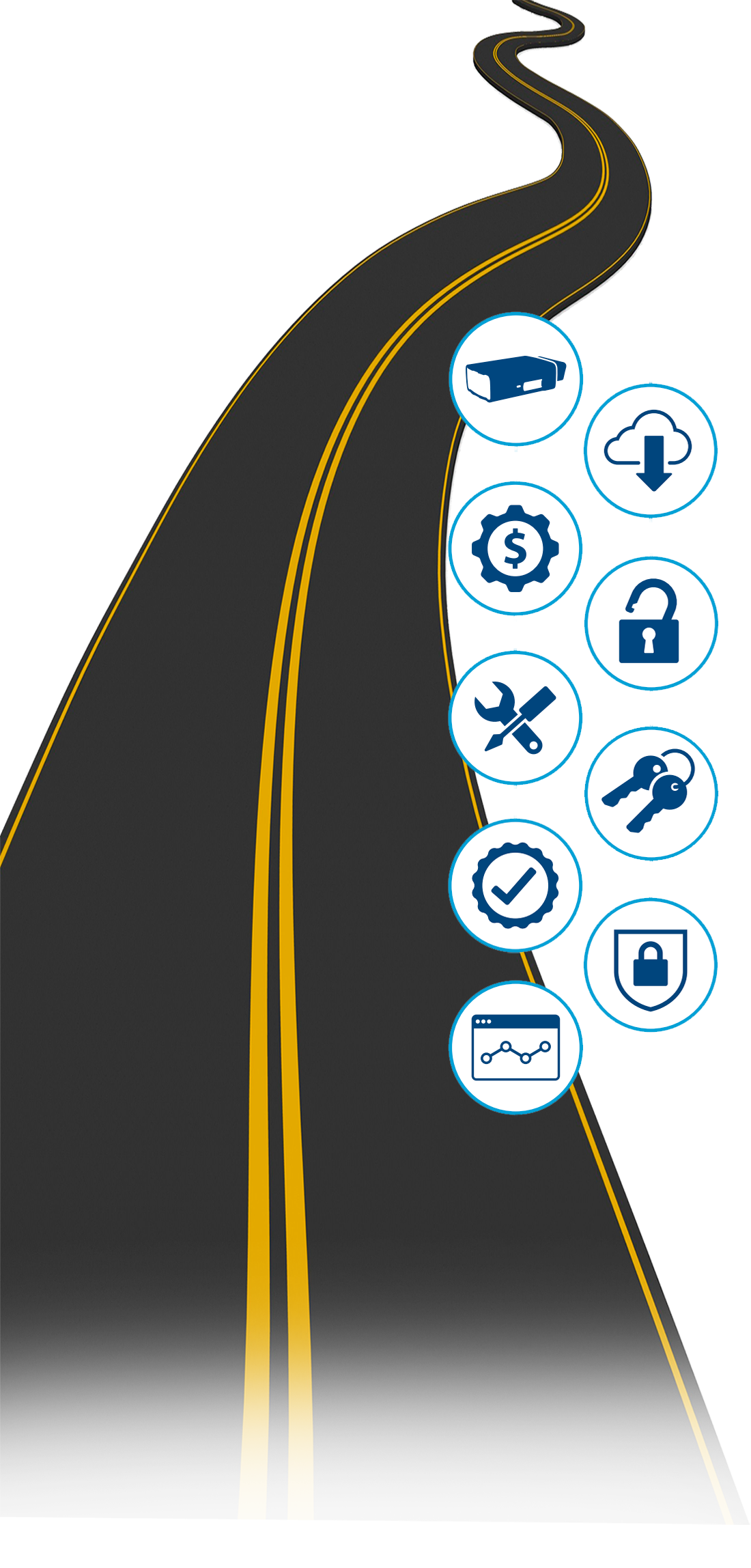 Telematics System can significantly improve business processes if the selected product has a proven positive reputation.
It's important to ask the tough questions. The quality and flexibility of a telematics system can greatly impact the return on investment.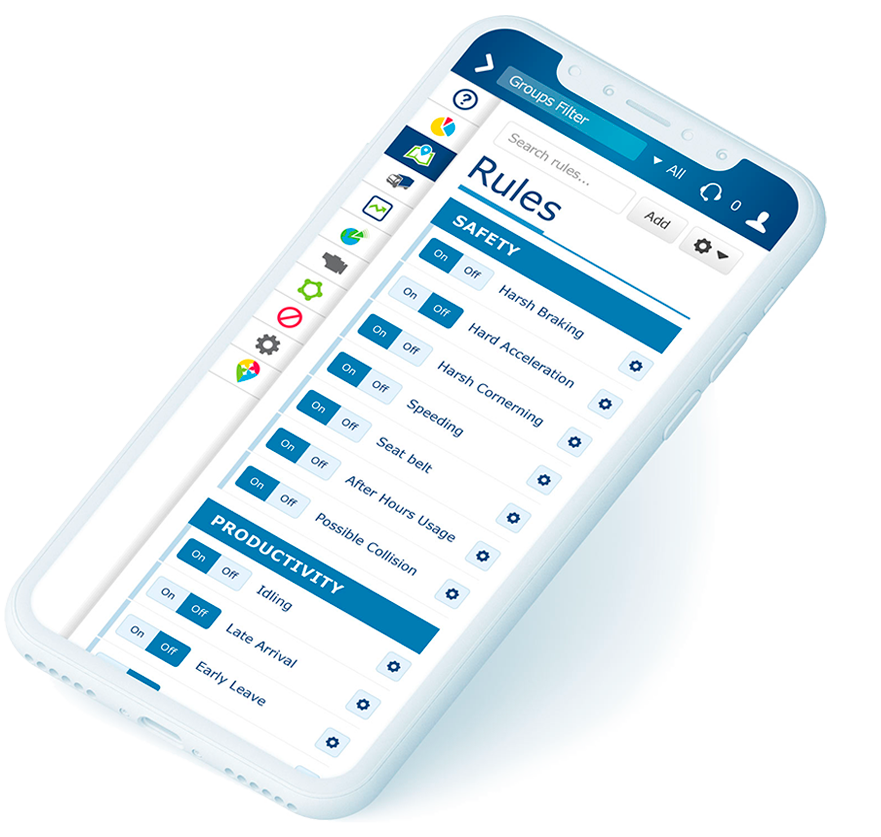 Let us show you how easy it is to use the Geotab telematics platform, devices for efficient fleet management, and empower your staff with more tools to get the job done.